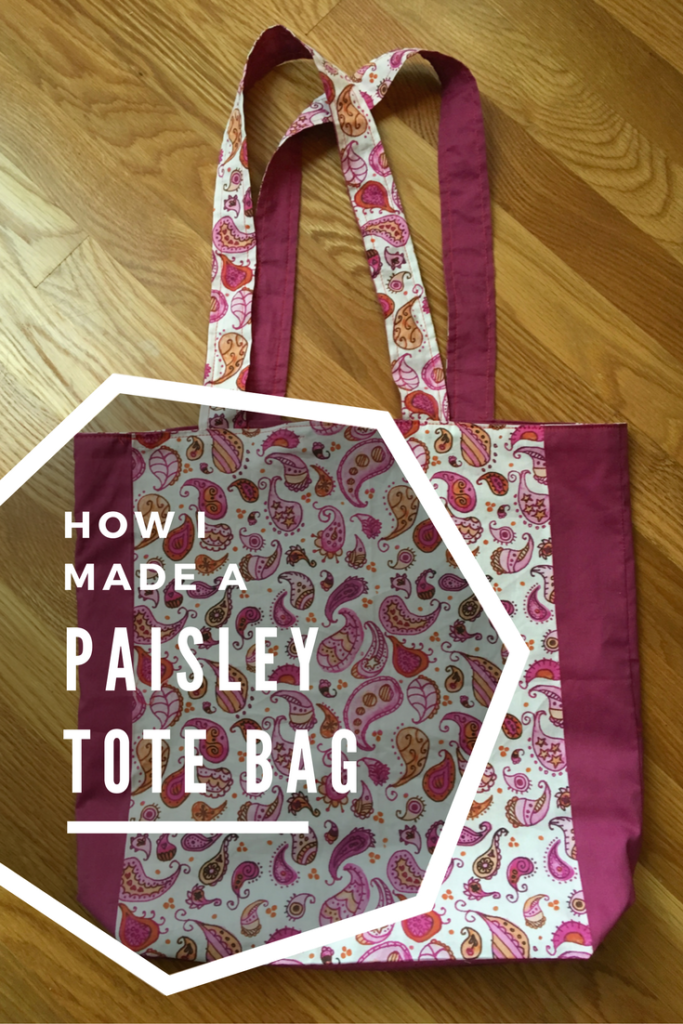 Wow, it's been a long time since I've posted here! Well, moving across the country can do that to you. I have a lot of potential posts saved up, and I hope I will be able to get to them soon.
Here's a quick little project I just finished up last night: a simple paisley tote bag. What's cool about this one? I designed the fabric myself!
I've designed fabric patterns for Spoonflower off and on for a while, but despite that, I've never actually made anything out of the fabric I designed. I only have swatches of each design on hand. I really wanted to try to make something, but I wanted something quick and easy.
A while back, Spoonflower integrated with Sprout, a company that will sell you fabric custom printed with pattern pieces. You can buy simple patterns like this tote bag, or more complicated dresses, jackets, and so on. I decided to try Sprout with a simple tote bag, using one of my fabric designs.  Read More →