Monthly Archives:
November 2014

It probably goes without saying, but Pinterest was an immeasurable help in getting the bedroom project designed and completed. Back in the old days (by which I mean 2009), when I planned my new kitchen, I did it semi-old school by creating a digital inspiration board: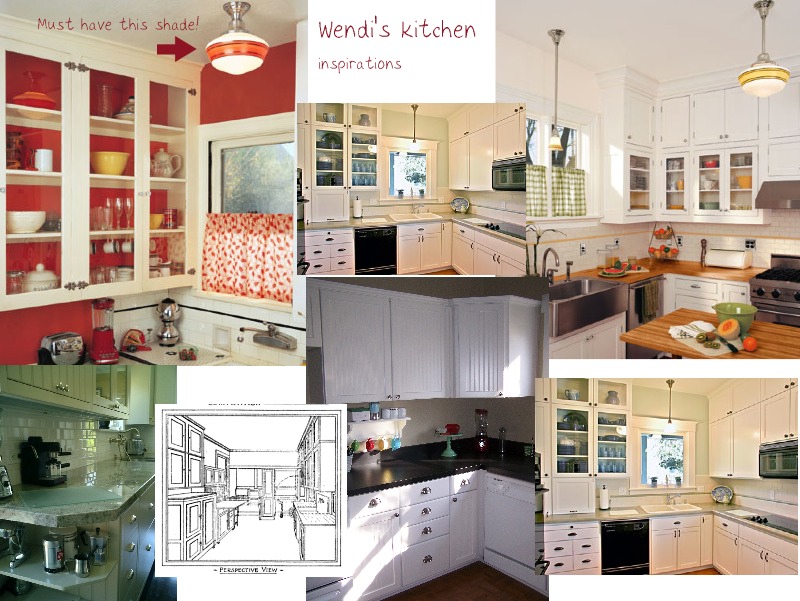 and a digital materials board: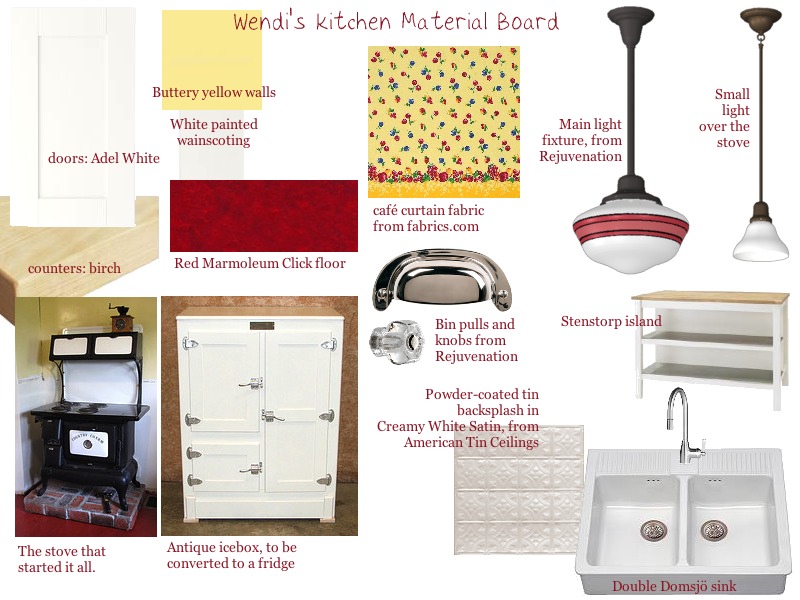 Both of these were helpful, but they were a bit tedious to put together. I had to find the images I wanted, copy or scan them, and paste them into Photoshop, where I would try to make them fit into the page.
Pinterest has made that process completely simple, as long as the images you want to use are in digital form somewhere. Click a button, edit some text, boom! You've got an inspiration board. Or a materials board. Or a brag board. Or some combination of the three.
I used one to compile ideas for this project for a long time: possibly a couple of years. And now it also contains images of the finished room.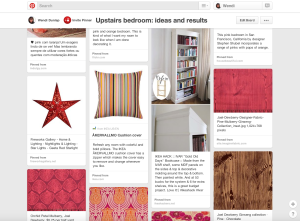 Certain patterns became obvious almost from the beginning: painted white floors; pink, red, and orange; rich fabrics; attic doors; built-in bookcases. And so the design developed almost organically from the collection of things I loved.
Some pins very specifically inspired me, however, and I'd like to credit them here. Click on the photos to see the pins on Pinterest (from which you can usually click through to the original source material).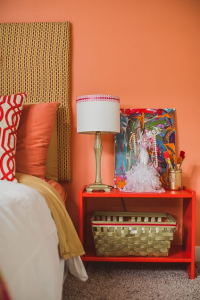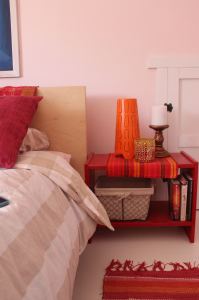 When I saw this pin, with the coral-red painted RAST nightstand, it was a revelation. I already had two of those nightstands, still unfinished pine, that I'd owned for more than a decade. I hadn't decided yet whether to keep them. This pin (unfortunately, I do not know its source, but I will credit it if I find out!) showed me that a painted RAST would be well worth keeping. A can or two of Rustoleum later, and I had glossy red nightstands that look great against the pale pink wall and white floor. Read More →
My bedroom was bad news.
After 18 years of living in the house, the bedroom walls were still the same dingy white they'd been on the day we moved in. Only dingier. The nasty blue carpet had been partially removed, revealing plywood with random splotches of paint. The Venetian blinds were broken. And the worst thing? The horrible, awful fluorescent light fixture that blighted the ceiling. It was like this one:
Yes, one of those. In a bedroom. I hated it. And yet, for 18 years it stayed. And stayed. On as little as possible, but it stayed.
Here are a few "BEFORE" pictures of the old bedroom.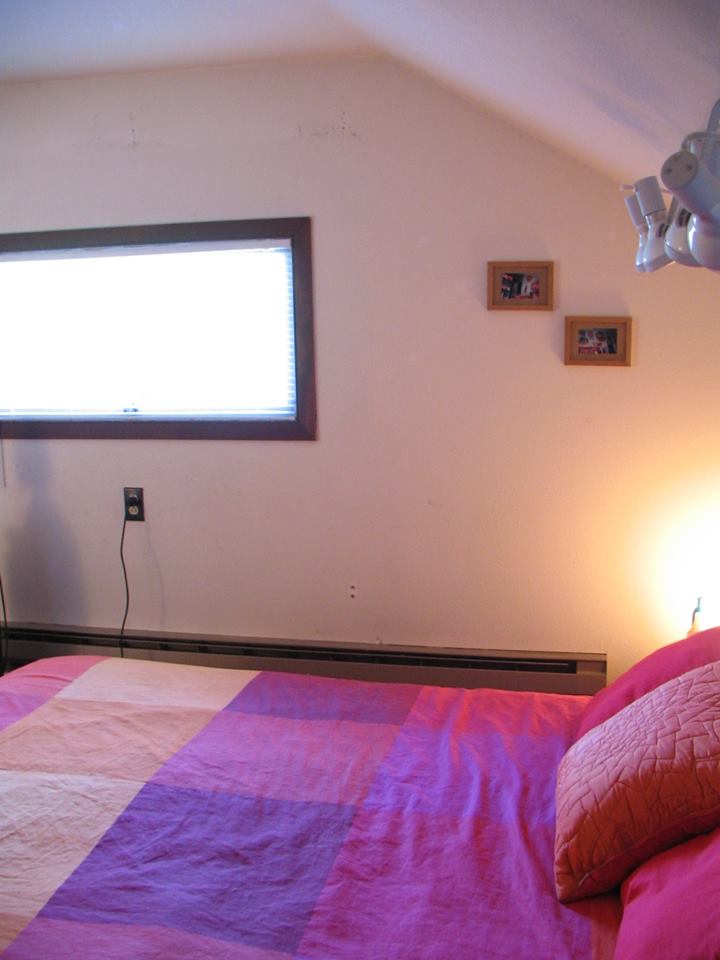 It doesn't look like that any more!  Read More →